How do you shop in the ClassWallet marketplace?
Users can find Scanmarker in Class Wallet in 2 sections depending on the state they have funds.
1. Scanmarker in the marketplace section. Read the following link in class wallet page for step by steps intructions
https://classwallet.my.site.com/classwallet/s/article/How-to-shop
Step One
To begin shopping, select "Shop" from the hamburger menu or click on "Start Shopping" from the Shop tile.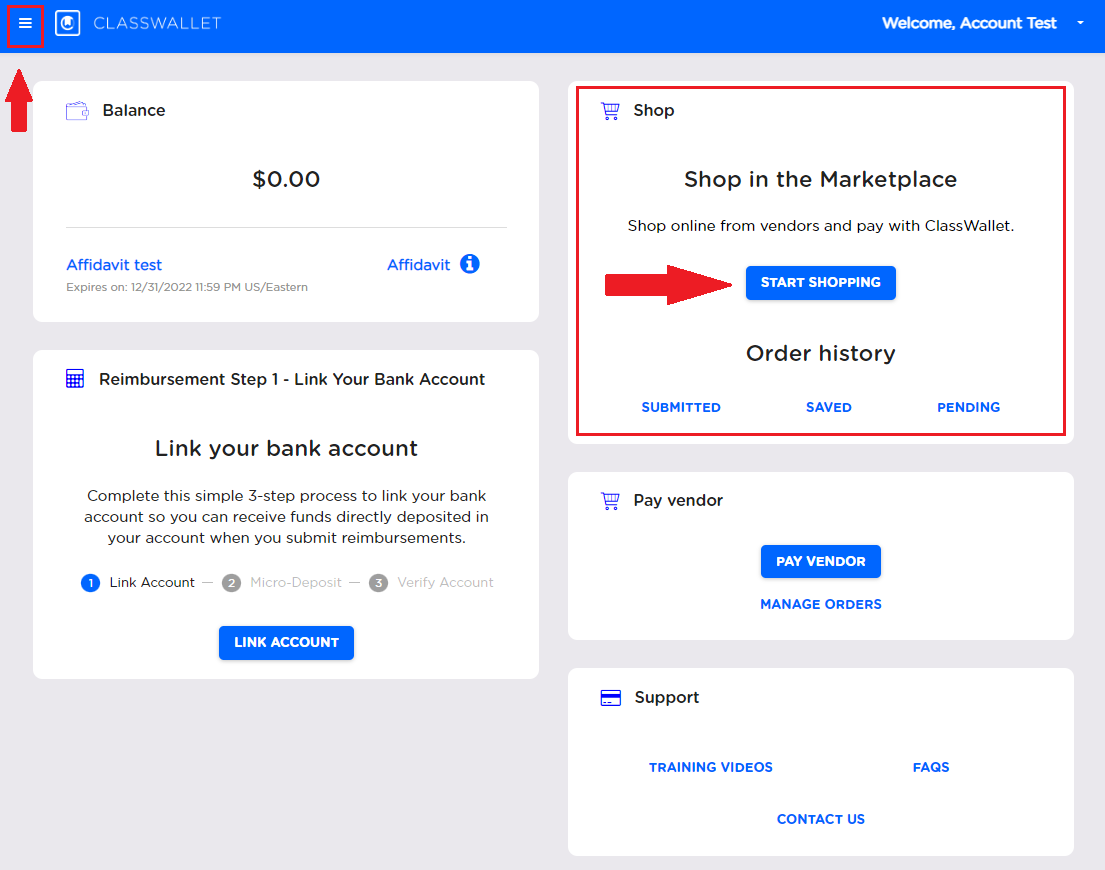 Step Two
You may be directed to the landing page. It will show discounted shipping offers, best sellers, and trending stores and give the option to view all stores in the Marketplace.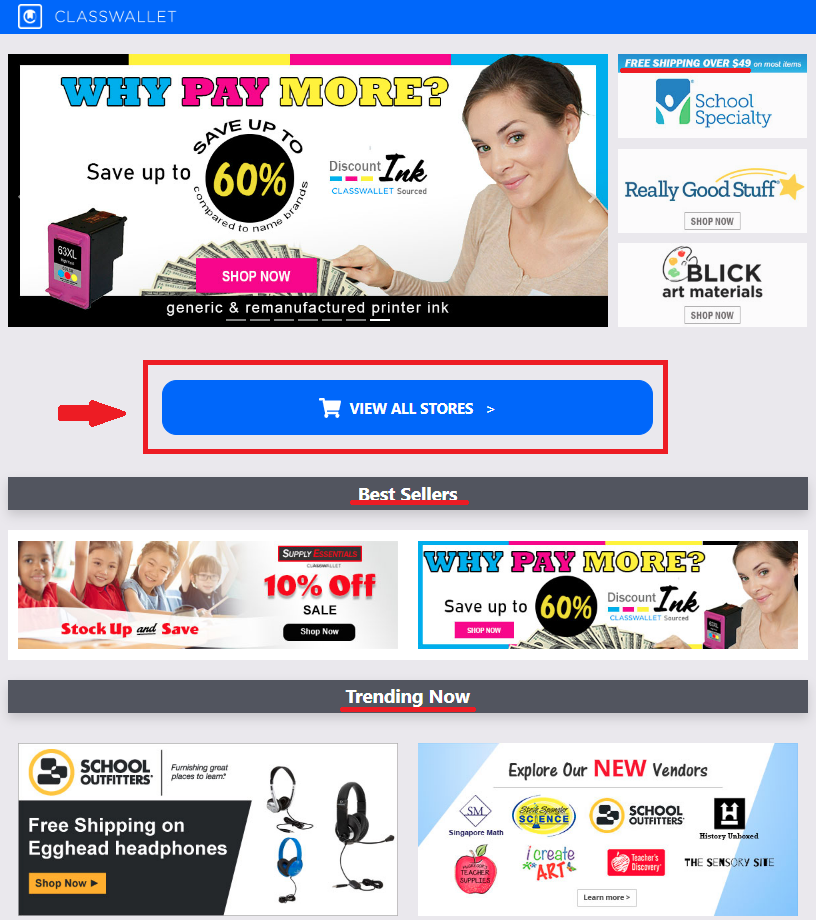 Shop all Vendors
Finally, to see all vendors available to you in the Marketplace, simply click the "View All Stores" button. You will see all the vendor partners available to you.
If you would like to select by category, you can. Click a category to narrow your search or select a store, by clicking on the blue "Shop" to enter a specific store.
Step Three
After choosing your desired vendor and selecting the items you wish to purchase, you will be redirected to the vendor's checkout page.
From there, you'll just need to check out to be redirected to your ClassWallet account to finalize the payment. You will see an option as transfer, send cart to procurement, or checkout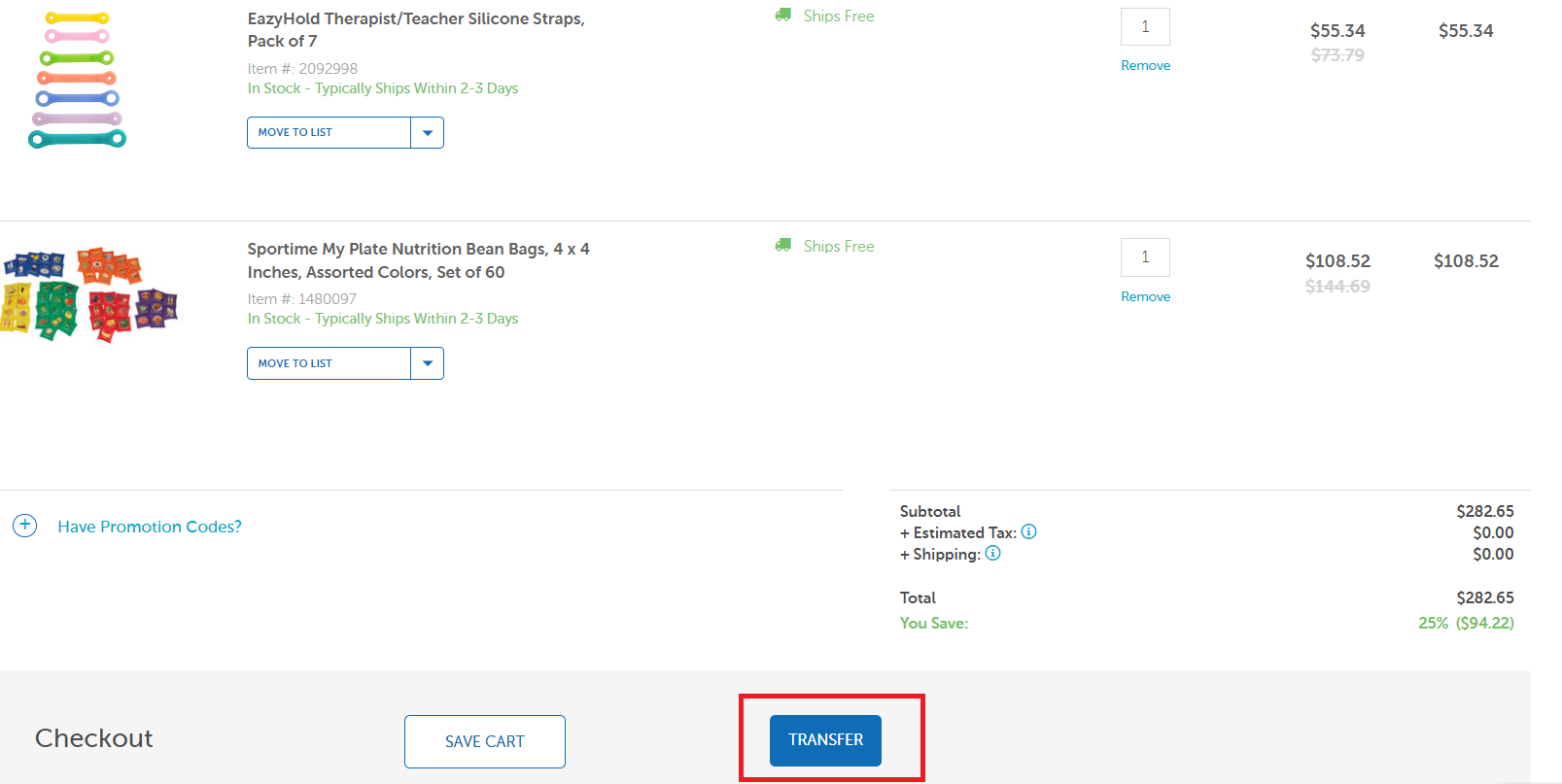 After clicking on the blue checkout button you'll have three steps to complete the payment process.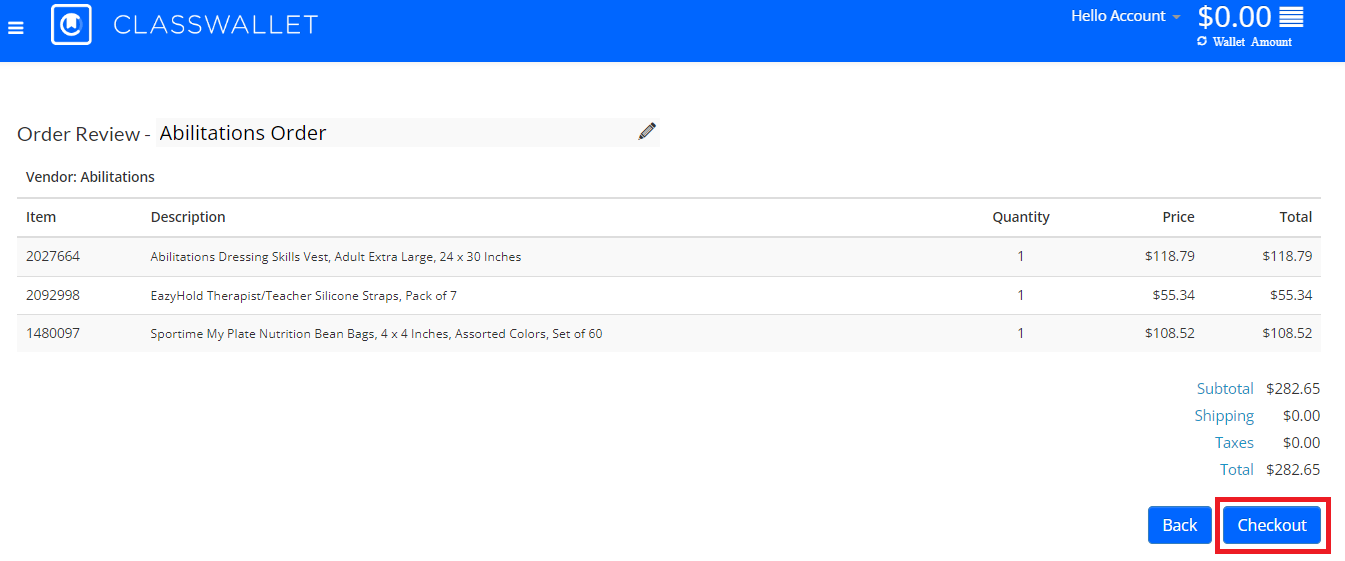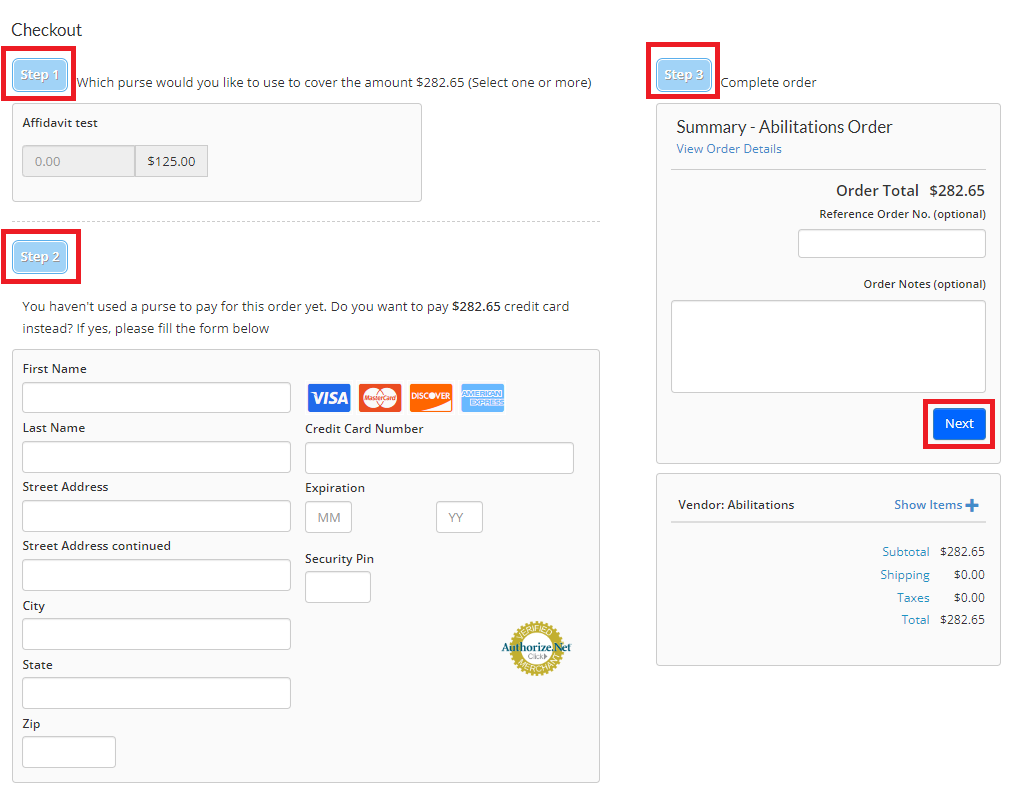 These steps will allow you to do the following:
Step 1 allows you to pay for the order by entering the dollar amount from your ClassWallet purse balance. If you have insufficient funds, you will be prompted to go to step 2.
Step 2 lets you pay any remaining balance using your credit card. (This step disappears if you have enough funds in your purse).
Step 3 directs you to select the categories related to your order. These categories may change depending on your program or school district.
After entering all the required information and clicking on the blue "Next" button below the order total, a new screen will appear requesting you to confirm your current shipping address.
Once confirmed, the payment will go through and the order will be submitted for processing.

Note: If your account is set for approval, this will be sent to your administrator for the approval process.
-----------------------------------------------------------------------------------------------------------------------------------------------------------------------------------------------------------------------------------------------------------------------
2. Scanmarker in the Pay Vendor section on their account and not in the marketplace section.
In order to find Scanmarker please go to Vendor section.
You can use the ClassWallet platform to pay for Scanmarker.
For a video tutorial of Class Wallet , click here.
Step One
To do so, simply login to your ClassWallet account and select Pay Vendor. You can do this from the tile, circled in the picture just below or from the hamburger menu in the top left corner, as illustrated two pictures down by the red arrow.

How can I purchase a Scanmarker Device ?
Step Two
Select a vendor from the menu. You can search the list with predictive type . Just type Scanmarker, sort by letter or just scroll down to choose. When you find your vendor, click the SELECT VENDOR button.
Step Three
The next step is to upload your supporting documentation, if you have any. Documentation includes invoices, receipts, screenshots and any other evidence of services being rendered. You can drag and drop the image in or click the BROWSE button to search in your saved image files.
You can include a screenshot of the checkout of products you want. Please make sure to include the address in order to have the shipment cost included also.
You can upload multiple documents in a single transaction.

Step Four
Enter the amount for every image uploaded.
Step Five
The next step is to choose which purse you'd like to use. You can use funds from more than one purse, but you must choose at least one.
Funds that are not available for this transaction type will be grayed out and marked 'Restricted'. If you need to use these funds, please contact your administrator.

Step Six
The next step is to choose an expense category for this transaction. You can choose multiple categories by clicking the boxes next to the category types, but you must choose at least one.
You may also add comments regarding this transaction.

Step Seven
All that remains for you to do is to review your transaction and submit it to your administrator.
How long does it take to receive my order ?
Please wait from 1-2 weeks in order for Class Wallet to process your purchase and approve the payment to Scanmarker directly. Once we receive the payment at Scanmarker we will ship your order at the provided address.
Read more about Class wallet timeline here
You can contact us anytime to confirm the status of your order at schools@scanmarker.com
Thank you.
Scanmarker